1. LINGUA®: An easy to use word processor and word-for-word translator for English, Hausa, Igbo, Yoruba, Efik, Kalabari, Dutch, French, German, Italian, Spanish, Swahili and a custom language [user must build its dictionary e.g for Acholi, Afrikaans, Bantu, Bobangi, Baule, Buluba-Lulua, Chewa (Chichewa or Nyanja), Chikarange, Edo or Bini, Ewe, Fulani, Fulfulde or Pular, Ga, Igala, Ijaw, Kanuri, Kikuyu, Komgo, Krio, Lu-Gande, Masai, Mashona or CHiswina, Mole, Namaquah, Nyika, Nupe, Oromo or Galla, Serere, Shuna, Somali, Tebele, Temne, Tswana, Twi, Akan, Fante or Ashanti, Umbundu, Vai, Wolof, Xhosa, Yao, Zulu, Estonian, Lithuanian, Polish, Slovenian, Swedish, Hawaiian, etc.]. You may edit or extend the included dictionary. Our implementation of certain features are unbeatable! Hebrew and Arabic fonts are also provided for religious scholarship. Now you can produce documents, books, scripture, tracts, calendars, posters, policies, multi-captioned movies etc. in nearly any language, and the machine assists translation! Educators & Students, Individuals & Businesses, Publishers & Moviemakers, Religious & Ethnic Groups, Politicians & Administrators, etc. must embrace this software and its opportunities. We have programmed the licensed AfroRoman component in Lingua to enable easy word processing in Nigerian, most African and some other languages. Lingua processes Rich Text Files (.RTF) as well as Text (.TXT) and proprietary (.LIN) format. File size is 10.6Mb.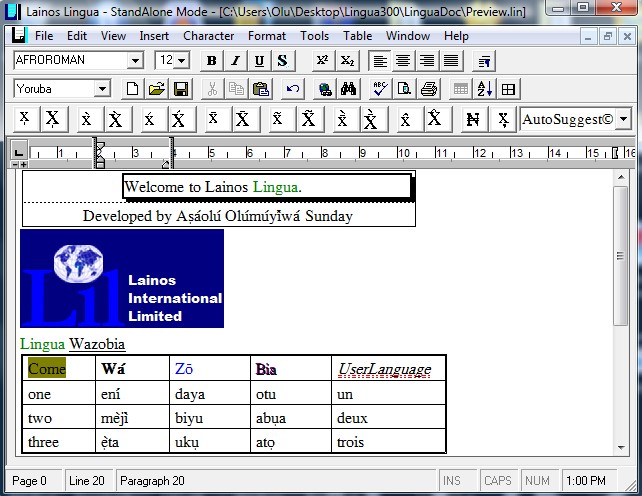 2. PIHYPER®: An ActiveX control that serves as a Timer, File Dialog box, Hyperlink navigator and real-time Database Reporter for visual programmers. The Timer interval could be any number between zero and two billion Seconds. Navigate to a URL or e-mail address or file using the default browser instance or a new one. Obtain a fileName from the User and internally deduce its shortName and Path. Let the User preview and insert an image as the picture or backPicture property of an object or control in your application or embed a file into a textEditing Control in your program. You do not really know all the kinds of reports your Users need and how they want these presented. So stop designing reports! Just pass a Recordset to our control and allow your application End-Users to easily generate customisable reports on the fly from within your application. It has several intuitive properties and methods. You may even generate a report with two lines of code! The product includes a help file and sample application (with VB source code) illustrating usage. File size is 3.4Mb.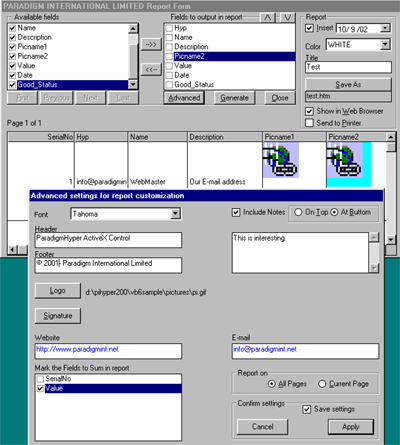 3. PiDataCtl®: An ActiveX control for database connection and manipulation. Has property to control user's connection privileges, ability to create a DataForm, SearchForm and a generalized QueryForm at run-time. Has very simple but extremely useful Events and Methods for programmatic control by the developer. The product includes a help file and sample application (with VB source code) illustrating usage. File size is 7.9Mb.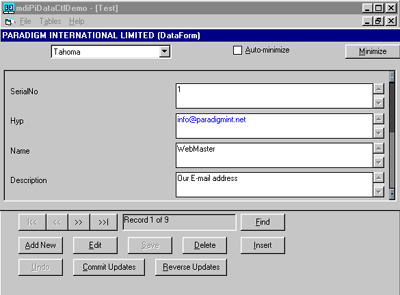 4. Pi3DVR®: This 3D virtual reality and sound library was developed in VB with DirectX and is a fast game engine. When we could not find a good and affordable ActiveX for our purposes, we decided to biuld one and make it a shareware. Biuld interactive applications, games, multi-media tutorials etc. with this control. File size is 2.57Mb.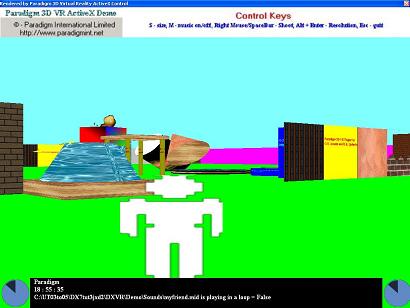 5. CoopManager®: This application is a powerful tool to manage and automate the operations of any Cooperative Trift & Credit Society. It processes data and handles information such as Member Registration, Savings, Loans, Deposits, Withdrawals, Termination, as well as Society Accounts, Stock, Query and Reports, etc. The program is security conscious and only an application administrator can access sensitive data. File size is 9.45Mb.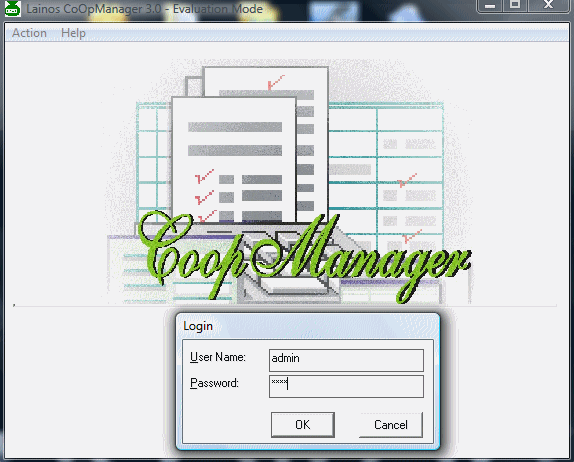 6. World®: Includes virtual tourist Game to attempt quickest world or regional tours along shortest routes for induction into the Hall of Fame. The tour sequence, duration and total distance traveled is used to compute a player's final score. The ultimate tourist seeks to make the shortest one-way tour of a region or the entire world within the shortest duration. It maintains a Local HighScores on your computer and a Global Hall of Fame on the web. Use the TSP solver to plan your next tour to several countries or attempt to go 'Around the world in eighty minutes', not days! Fun and educative.